Magnificent Century (Sultan Suleyman)
Turkish series drama "Sultan Suleyman" is about a different story of the Ottoman Empire. Turkish Searis, Urdu, Bengali Subtitled Enjoy this series absolutely free, Jaooa Play, entertainment is ALWAYS ON here.
Reviews
Sharing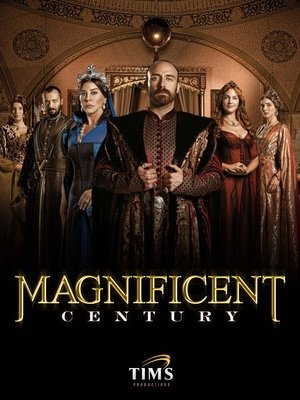 Magnificent Century
Muhteşem Yüzyıl
At the age of 26, when his reign began, Sultan Süleyman sought to build an empire more powerful than Alexander the Great and to render the Ottomans invincible. Throughout his 46-year reign, his fame as the greatest warrior and ruler of his age spreads both to the East and West. With his companion Pargalı İbrahim, Süleyman achieves great victories, and makes his name known in the Muslim World. Süleyman called İbrahim his brother, friend and advisor. The television series shows Süleyman's consolidation of his power: Pargalı İbrahim being grand minister of state, reinforcing the rule of law throughout the empire, meeting foreign diplomats, and preparing for military campaigns, all set against the backdrop of the tension between Christian Europe and the Ottoman Empire.

Halit Ergenç
Nebahat Çehre
Nur Fettahoğlu

Okan Yalabık
Selma Ergeç

Selen Öztürk
Mehmet Günsür
Aras Bulut İynemli
Engin Öztürk
Selim Bayraktar

Burak Özçivit

Filiz Ahmet

Sarp Akkaya
Tolga Sarıtaş
Berrak Tüzünataç
Serkan Altunorak
Burcu Özberk
Hannah Choi

İrem Helvacıoğlu

Ahmet Tansu Taşanlar

Vahide Perçin

Merve Boluğur
Season 1
Season 2
Season 3
Season 4